Our Products
Did you know that skin is the biggest organ of the body? That is why we want skincare to be studied and analyzed in detail. Our products are thought as if they had to be a dress to your skin.
We produce cosmeceuticals, in which the percentage of concentration of effective substances is higher than the average of the most common cosmetics, and the response times are therefore faster, less invasive and above all effective.
Thanks to an accurate use of raw materials and active principles, OPS! products guarantee visible results from the very first applications. Essential oils donate to our products a pleasant natural fragrance, aiding mood improvement and relax.
Rich in the best active principles and nutrients, our products are rapidly absorbed and are no-oily.
We only use natural ingredients, without toxins, alcohol, petrolatum, heavy metals, sulphites, parabens, sylicons, and without any harmful substance to your skin.

NATURAL PRODUCTS

Natural ingredients and highest concentration of active principles, effectiveness and artisan quality. The strenght of OPS products is to nourish your skin, to bring it back to its original beauty, softening time marks. Not simple cosmetics, but COSMECEUTICALS.
SUSTAINABLE PACKAGING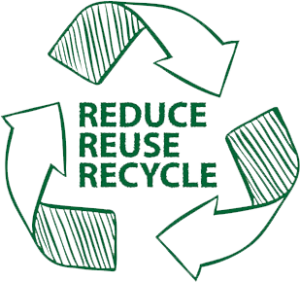 OPS is a 100% eco-friendly company. To take care of beauty, yours and that of nature, we have chosen highly recyclable products for packaging, always guaranteeing safety and hygiene, with the least possible impact on the environment. The importance of packaging must not be underestimated, because every formula was developed by using precious and natural ingredients, cointaning active principles that need to be preserved.
To ensure the long-term effectiveness of our functional cosmetics, we have designed a bottle that is practical to use and preserves the natural characteristics of the creams inside, and an opaque glass dropper that keeps the substances uncontaminated and protected from sunlight.
We made eco-sustainability a prerogative of us. From ingredients to shipping boxes, our commitment to environment is there in every step of the productive process.
We use plastic bottles that are certified R-hdpe tech grade, a 100% recycled post-consumer non-pigmented compound, entirely obtained from raw material recycled from plastic waste of urban consumption, or we use glass, therefore non-polluting and easily recyclable.
Our cartons are made from FSC-certified material, a label that guarantees that the entire wood-paper chain comes from sustainable forest management.
The caps are made of raw wood, without chemical treatments of any kind.
The shipping boxes are 100% recycled fibre: 95% PCW (Post Consumer Waste), materials collected from final consumers and recycled, thanks to which the pressure of man on the forests diminishes; 5% PIW (Post Industries Waste), coming from post-industrial wastes.